Mira Loma Assembly Hall:
The assembly hall in Mira Loma, California is one of the largest in the United States used by Jehovah's Witnesses. It was completed in late 1996, and is a very beautiful testimony to Jehovah, his worship, and the power he has to cause his will to be done.

Although I am not construction worker by any stretch of the imagination, I was privileged to help with the construction of this wonderful hall. Among other things, I helped lay the concrete, take down scaffolding, transport carpeting, sand the lunch benches, and clear out the gutters on the roof of the hall. It is really gratifying to see the end result, this grand and wondrous assembly hall.

The following is taken from a leaflet available at the assembly hall office:

The Mira Loma California Assembly Hall is nestled in the northwest corner of the 60 and 15 Freeways in Southern California. The land once supported a vineyard, which is still evident in the surrounding area. It is convenient for travelers from anywhere in the world, with access to the 60, 15, and 10 Freeways, and 15 minutes from the Ontario International Airport.

. . . The result is a 122,000 square foot building with a 4,017 seat auditorium. The auditorium is architecturally planned so that all areas are handicap accessible.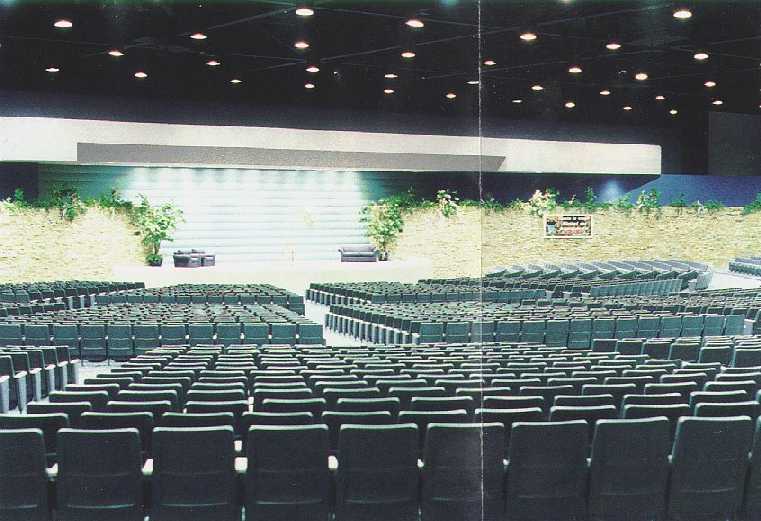 . . . We thank Jehovah for the generosity of thousands of brothers and sisters that provided funds, time, skill, and effort to the completion of this wonderful "house" for Jehovah's name. It is exciting to see the evidence of Jehovah's spirit. We echo the words at 2 Chronicles 7:3, "and they . . . thanked Jehovah, for he is good, for his loving-kindness is to time indefinite."


Here is a picture of the indoor palm trees. These are located near the lunch area, which can be used for overflow during the assembly programs.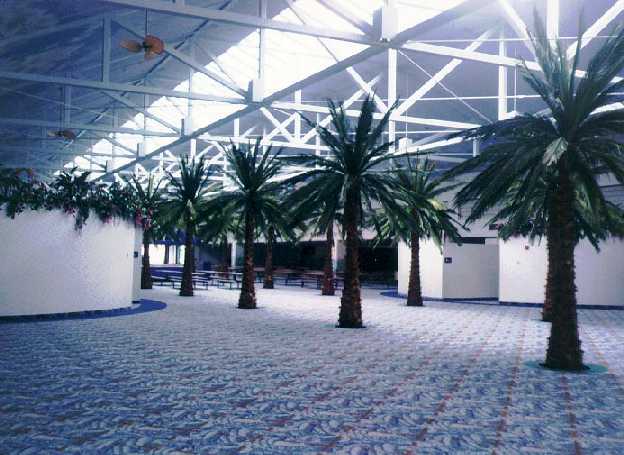 Together with the main auditorium, over 6,000 can be assembled within the assembly hall.

Here is a picture of the baptismal pool: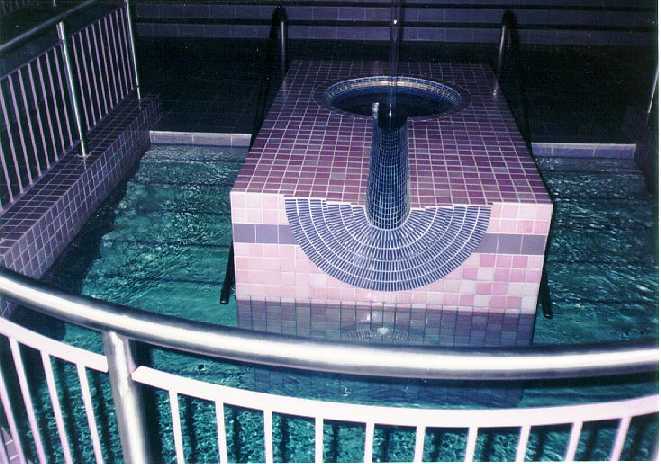 Inside and outside, it is a wonderful place to meet.

More pictures will soon be forthcoming. Comments? Questions? Please e-mail me at fschan@csupomona.edu.